Camping Charente Maritime : The Guide camping-to-compare
top-camping-du-moment-by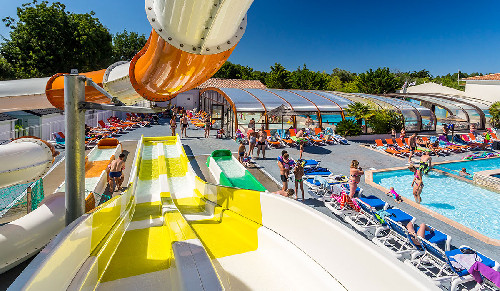 Poitou-Charentes
Dès 189€ /sem
-20%
Saint-Georges-d'Oléron
Camping Oléron Loisirs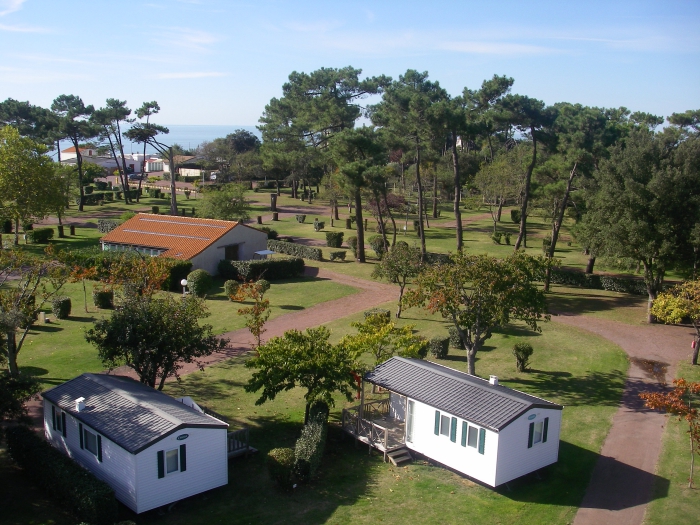 Poitou-Charentes
Dès 273€ /sem
Saint-Palais-sur-Mer
Camping Le Puits de l'Auture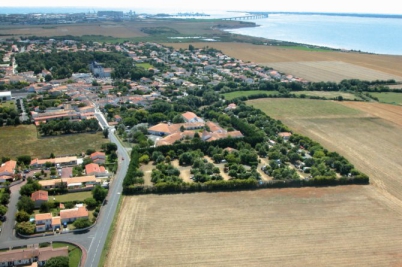 Poitou-Charentes
Dès 373€ /sem
L'Houmeau
Camping Au Petit Port de l'Houmeau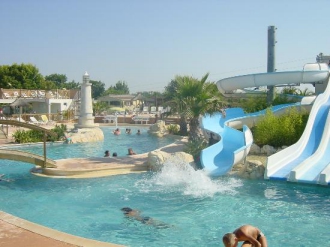 Poitou-Charentes
Dès 665€ /sem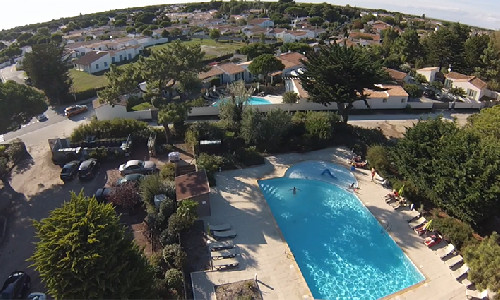 Poitou-Charentes
Dès 974€ /sem
Le Bois-Plage-en-Ré
Camping Le Suroît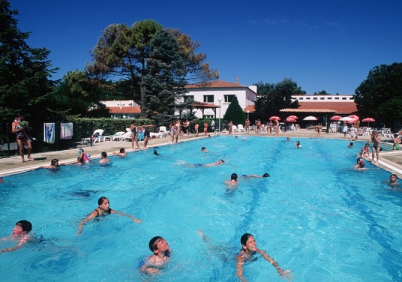 Poitou-Charentes
Dès 651€ /sem
Le Bois-Plage-en-Ré
Camping Le Village Océanique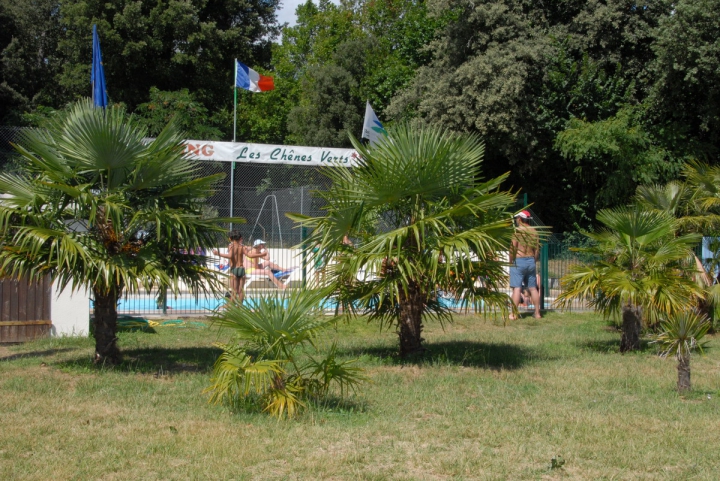 Poitou-Charentes
Dès 392€ /sem
Meschers-sur-Gironde
Camping Les Chenes Verts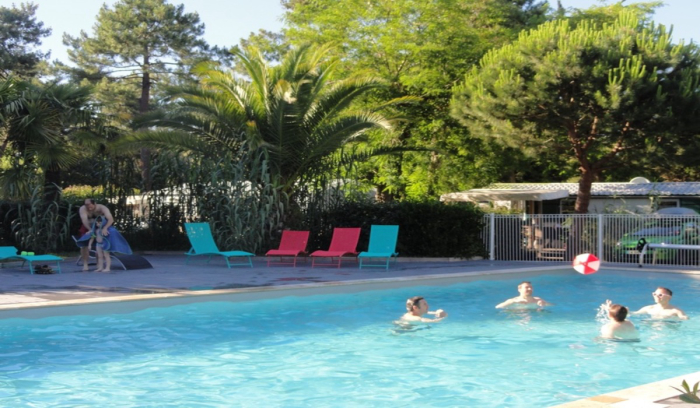 Poitou-Charentes
Dès 725€ /sem
Rivedoux-Plage
Camping Les Fougères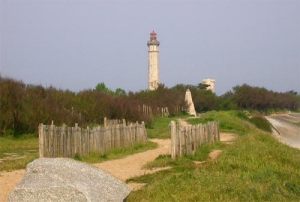 Poitou-Charentes
Dès 529€ /sem
Saint-Clément-des-Baleines
Camping Les Pérouses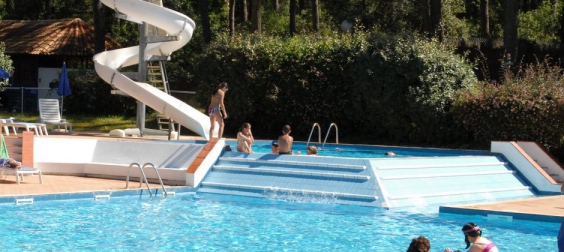 Poitou-Charentes
Dès 728€ /sem
Saint-Georges-de-Didonne
Domaine de la forêt de Suzac
Camping Charente Maritime : The Guide - 250 campings à comparer


Located in the Charente Maritime, camping Le Royan offers a wooded setting of 3.5 hectares with camping pitches and mobile homes for rent. It is close to the beaches and the Palmyre Zoo. A superb water park is present in the campsite Le Royan. This large space dedicated to swimming and games is decorated in an exotic theme and has 500m2 of beach to relax, rest and sunbathe. The large pool that makes up the aquatic area contains 275m3 of water. A balneo corner is present to relax as well as toboggans aquatic and pentagliss intended for the amusement. Toddlers can play in the paddling pool provided for this purpose safely. At the campsite Le Royan, holidaymakers can also spend their days playing volleyball, football, table tennis or petanque, or enjoy the games room which has a table football, billiards, table hockey and video games. Children will enjoy fun in the playground with swing, spring games, climbing nets, rope spider, spinning and car-shaped hut. A bike rental service is available for those who would like to discover Royan and Charente Maritime The mini-club and its team are in charge of offering recreational activities and activities for children aged 6 to 12 such as sports games, ping-pong tournaments, board games, drawing contests and photo rallies. During the day, fitness classes are offered, as well as water aerobics and muscle building sessions. Petanque competitions and volleyball tournaments are organized regularly. Teenagers are also entitled to their own program in the afternoon. In the evening, the Le Royan campsite team invites its guests to enjoy convivial moments through themed evenings with games like quiz nights, karaoke nights or lotto nights. For the enjoyment of the whole family, foam parties are organized as well as cabaret and magic shows. Once a week, the whole family can meet for a night in the water park...
Chalet 5 pers. du 06/25 au 07/02
Marchand: Booking
Voir l'offre












































For holidaymakers wishing to spend a very upscale stay in Charente-Maritime, the 4-star Oléron Loisirs campsite opens its doors and promises an unforgettable stay in a natural setting between coasts and marshes. The campsite Oléron Loisirs is the ideal holiday spot for those who want to spend an upscale stay during which the water activities are numerous. Indeed, in the campsite, everyone can enjoy a huge water park of 1200m2 with outdoor pool accompanied by a 40cm deep paddling pool, ensuring total safety for toddlers who can not swim and who need a pond adapted to their size. The water park also has an indoor heated swimming pool, accessible in all weather conditions and offering a relaxing environment. In the covered area is a water playground with play equipment for children who can enjoy the various games and water jets without moderation. The outdoor area will also allow toboggan lovers to have fun with 4 water slides bringing their share of thrills. The many loungers lining the pool invites you to relax and relaxation lovers will not fail to enjoy the sauna and steam room at their disposal. Activities are numerous within the campsite Oléron Loisirs. Athletes will have the opportunity to play volleyball, basketball and handball on the multi-sports field of the campsite. For children, there is a playground with a hut, rocking toys and slides. Children aged 4 to 12 will have the opportunity to enjoy organized activities for them, whether sports, manual or creative, they will pass through these fun activities an unforgettable stay. For adults, the animators will organize well-being sessions with muscular awakening and water aerobics. Many sports tournaments are also organized daily. At the end of the day, various games are organized with batch discounts and then give way to dances and various shows, cabaret or café-theater. The camping pitches are spacious and delimited, all in a wooded setting. As for rentals, holidaymakers will have the choice of several models of mobile homes, chalets and bungalows, functional and comfortable....
Bungalow 1/4 pers. du 06/25 au 07/02
Marchand: Oléron Loisir
Voir l'offre




























Located on the Ile de Ré, the campsite Le Village du Suroit offers the opportunity to spend an upscale stay with all the means that a 4-star service can offer. The campsite Le Suroit invites its guests to enjoy a large aquatic area that includes an indoor pool heated to 28 ° and can be discovered. The latter is accompanied by a relaxing bubble bath that will delight more than one (e). Next to the pool is an outdoor area decorated with Mediterranean-style rocks that accompany a solarium with deckchairs to enjoy the sun's rays. This aquatic area has water slides and pentaglisse that flow into other basins. For the little ones, a paddling pool with small slide is water games is available. In addition to its water activities, camping Le Suroit offers various sports activities such as ping-pong, petanque, handball, volleyball, basketball, badminton and football. Animators are responsible for offering children creative workshops, walks or picnics on the beach with sandcastle competition. Karaoke nights, bingo nights and dance evenings are also organized as well as make-up sessions for children. Pétanque fans will be able to participate in tournaments. In the middle of its natural park, the campsite Le suroit offers holidaymakers to rent equipped and spacious mobile homes and chalets. Standard mobile homes are available as well as new generation Key Wests, which are only 70m from the beach and provide absolute relaxation and comfort. All mobile homes are equipped with air conditioning and solar water heater. 225 campsites are present and allow to spend a pleasant stay in the countryside. Camping Le Suroit is located on the island of Oleron, a wide choice of excursions available to holidaymakers. They will be able to visit Palmyre Zoo, Jardins du Monde in Royan, La Rochelle Aquarium and Fort Louvois....
Mobile home 3 pers. du 06/25 au 07/02
Marchand: Booking
Voir l'offre
ville-les-plus-rechercher




The 2-star municipal campsite Le Soleil will meet you in La Rochelle, in the Charente-Maritime department, in the Nouvelle-Aquitaine region, on its wooded grounds located in the immediate vicinity of the Minimes marina and 1 km bike first sandy beaches. Within this campsite seaside, you can install your motorhomes, caravans and tents on shady, semi-shaded or sunny, with or without access to electricity. Note that the campsite does not have accommodation in hard. This simple and authentic campsite that does not offer sports and leisure facilities or entertainment on site will nevertheless allow you to spend a pleasant stay with family or friends in the heart of this beautiful coastal city conducive to multiple activities. In addition, the golden beaches are waiting for you nearby to indulge in galore pleasures of swimming, fishing, idleness under the sun or your favorite water sport. At the catering level, you can easily access the various shops and services of the city center 1 km away and can enjoy on the campsite even self-service barbecues and the daily passage of the baker. Good to know: camping served by bus! From this quiet campsite facing the Ile de Ré, enjoy the culinary specialties directly from the ocean, stroll the city to admire its architectural heritage dating back to the Middle Ages or the Renaissance and spend a Family day in one of the largest European aquariums!...
Voir le camping






















The 4-star campsite Chèvrefeuilles is located in Royan and welcomes its guests in a very family atmosphere. Holidaymakers enjoying a good swim will be captivated by the outdoor swimming pool which is at their disposal in the campsite les Chèvrefeuilles. The latter has indeed a pool whose water heated to an ideal temperature will allow you to swim in peace even at a little cooler hours. This pool is 20 m long and 9 m wide and offers a depth of between 0.80 m and 1.50 m. All around is a large solarium of 320 m2 equipped with deckchairs and parasols. This space dedicated to sunbathing and relaxation will be the ideal ally for all those who wish to rest in absolute tranquility. At the campsite, children will have fun on the playground which is at their disposal and which is equipped with swings, games spring, a multi-game structure and a great course of balls. Ping-pong tables are present and it will be possible to get rackets and balls. Sports enthusiasts can have fun on the multi-purpose field while the bowlers will join for wild parties of petanque; A playroom for toddlers and presents next to the playground and has many toys. For the older ones there is another room with electronic games and babyfoot. Many activity programs are offered to all holidaymakers and invite you to spend unforgettable moments of conviviality. During the day it will be possible to participate in circus workshops, take cooking classes, go on a pony trek or try archery. In the evening, there are night parties at the pool, musical evenings, clown shows or pancake nights. Pitches of 100 m2 are offered to campers and accommodate tents, caravans and motorhomes. All are delimited by vegetable hedges, which ensures comfort and intimacy. It will also be possible, for even more comfort, to rent a mobile home fully equipped....
Mobile home 3 pers. du 06/25 au 07/02
Marchand: Booking
Voir l'offre










































To spend a stay in Royan by the sea, welcome to Campéole Clairefontaine campsite, located in a green domain nestled in the heart of the city, in Charente Maritime. This campsite is a member of ACSI . The campsite Clairefontaine has in its enclosure a heated outdoor swimming pool, which invites holidaymakers to have fun and relax in complete tranquility, in the water or on one of the deckchairs provided. For the pleasure of young children, the campsite Clairefontaine has a paddling pool accompanying the pool and will ensure total safety for the little ones. During their stay, holidaymakers at Camping Clairefontaine will be able to play tennis, grass volleyball, table tennis, take advantage of the multi-sports pitch or boules pitch for petanque enthusiasts. The children will be sure to let off steam in the playground with bouncy castle. During the whole stay, in high-season, each member of the family will be able to benefit from animations which correspond to him. Children from 4 to 11 are welcome at the mini-club which will offer them many fun activities, other sports activities and even some activities that will let express their artistic side. For teenagers from 12 to 17 years are organized great games, Olympics or activities outside the campsite. Young people will even be able to participate in the creation of a show. Dancing parties are organized for the pleasure of holidaymakers as well as film screenings. The campsite Clairefontaine offers its holidaymakers to rent a mobile home, chalet or bungalow. These accommodations are fully equipped, fully functional and allow you to enjoy total comfort in a very relaxing natural setting. Maasai canvas lodges are also for rent, with bedrooms, bathroom with walk-in shower, fitted kitchen and 15m2 terrace with garden furniture. Staying at Camping Clairefontaine means having the opportunity to visit some of the most important places in the Poitou Charente region. Those who wish can go to the city of Brouage, Rochefort-sur-Mer or Marennes, the capital of Oseiculture....
Voir le camping








The campsite Chant des Oiseaux is located in Royan which is a famous resort of the Atlantic. This 3-star campsite therefore offers a privileged setting between trees and seaside. A playground is available for children in the campsite with wooden cabins, climbing ropes, slides, swings and spring games. Children and adults can also enjoy table tennis, a volleyball court, a petanque and a games room with table football, billiards, pinball machines and electronic games. The whole family can enjoy the heated pool at 28 ° and open from 10h to 20h. The paddling pool that accompanies the pool allows smaller children to play in the water safely. For moments of relaxation, nothing better than to enjoy one of the chairs on the solarium of 150m2. Those who want to explore the surrounding area and make beautiful walks can take advantage of the bike rental service offered by the campsite Chant des Oiseaux. Lovers of reading will enjoy the library. Animations are proposed in days, supervised by a confirmed animator. Vacationers can practice archery, participate in petanque competitions, wake up or take Zumba classes. Night pool evenings are organized as well as relaxing evenings. Themed meals are offered once or twice a week, as well as dance nights and karaoke nights. Pitches of about 100m2 are proposed, delimited between them by hedges. Hot showers are available 24 hours a day as well as baby baths. It is also possible to spend your stay in one of the rental mobile homes. They have a kitchen, a bathroom, bedrooms, a living room and a semi-covered terrace. Not far from the campsite Chant des Oiseaux, holidaymakers will be able to visit the Palmyre Zoo, the Cordouan Lighthouse, the village of Talmont, the Regulus Caves and the famous Fort Boyard....
Voir le camping




















The campsite Le Walmone is 600m from Royan and less than 4km from the beaches. This campsite is a member of the Flower camping chain. Good VACAFs are accepted, which ensures holidaymakers can spend a stay at low prices. In the campsite, children and adults will have the pleasure of enjoying a covered and heated area dedicated to swimming. A pool of 110m2 will allow holidaymakers to enjoy pleasant bathing moments. A paddling pool accompanies the large pool to ensure maximum safety and fun for young children. A solarium area with deckchairs is available for those who want to take a moment to relax in the sun. Activities are at the rendezvous at Camping Le Walmone. Holidaymakers can indeed play tennis, petanque parties or enjoy the ping-pong. Those who would like to explore the area can take advantage of the bike rental service to make beautiful hikes. Camping Le Walmone offers all the family to participate in organized entertainment throughout the stay. Children will enjoy a club dedicated to them and participate in fun and creative activities. Aquagym sessions are organized and combine the pleasure of swimming with muscle strengthening. It will be possible to do diving baptisms for those who would like to explore the seabed. In the evening, the Walmone team organizes parties where holidaymakers can meet and have a good time. Dancing parties are organized as well as lotto nights, karaoke nights and themed meals with mussels and fries and paella. Concerts are planned during the month of July. The campsite has a shaded park which offers serenity to those who spend their stay on one of the available pitches. These can be sunny or shaded, are delimited and equipped with electricity. The sanitary blocks consist of hot layers, sinks and toilets in individual cabins. A baby area is present with bath and changing table....
Voir le camping


Camping La Triloterie, open all year, is ideally located in Royan 930m from the large beach of Royan (Grande Conche beach), 2.5km from the beach of Saint Georges Didonne, 1.7km from the city center Royan and its animations and only 500m from the Royan Park: mini-golf, children's play area, pediment for the practice of Basque pelota, carousel (in summer), post...
Voir le camping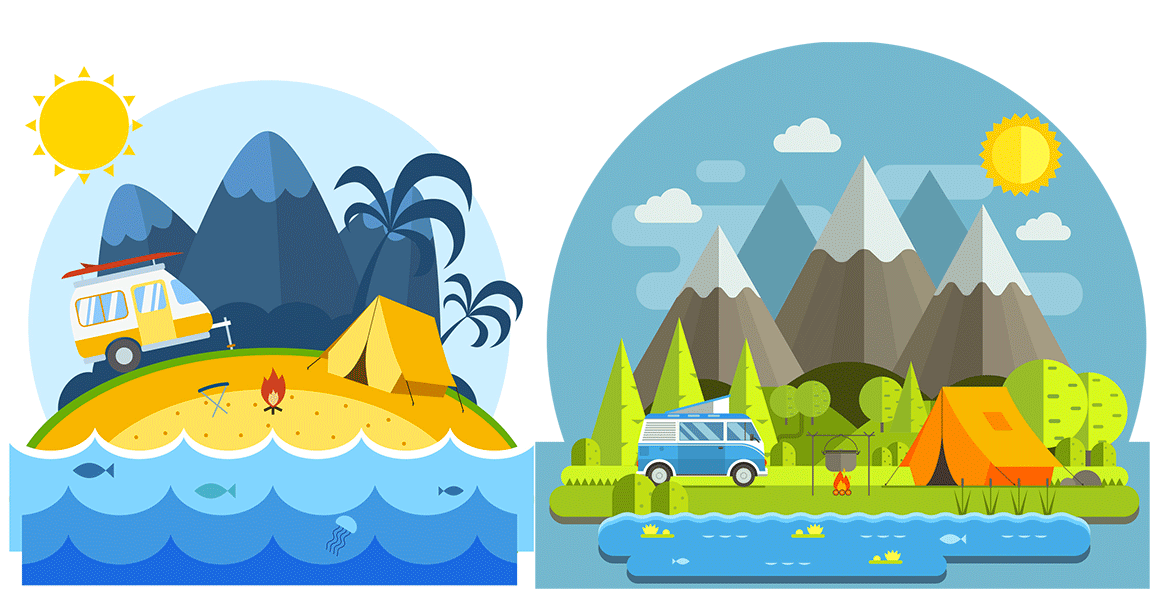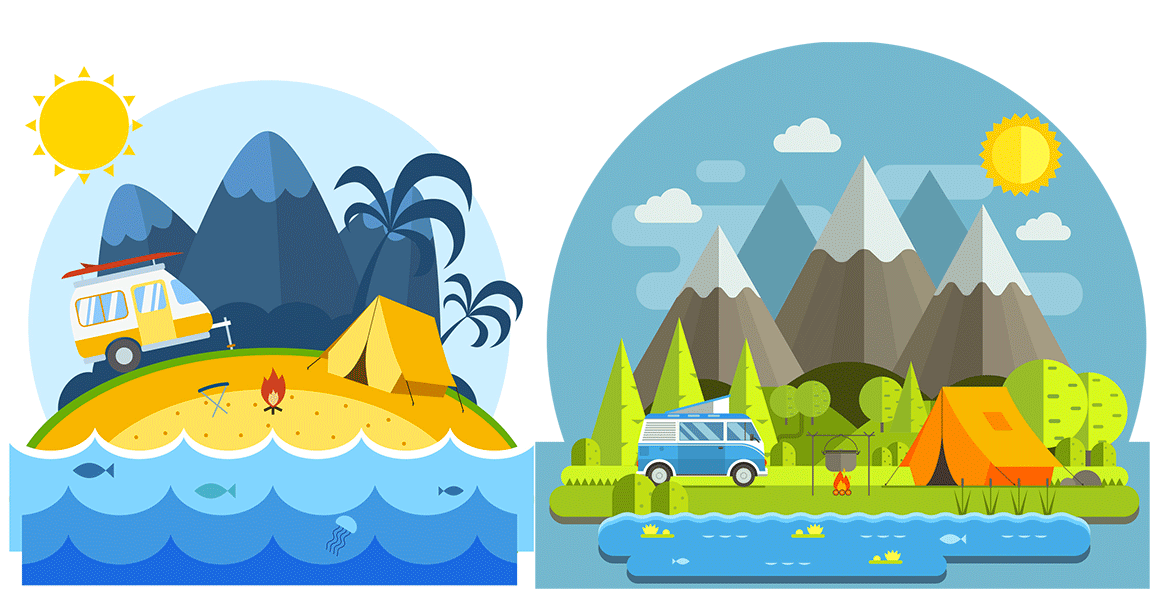 The holidays promise to be upscale within the 4-star campsite Les Coquelicots which is part of the group. It is located in Royan, not far from La Rochelle, the island of Oleron and the Ile de Re, in one of the sunniest regions of France. In the campsite Poppies, ancv holiday vouchers are accepted. For a colorful holiday, there is nothing like staying at the campsite Les Coquelicots which has a large pool area. This area reserved for the pleasures of swimming, play and relaxation will delight young and old. There is a large heated outdoor pool and an indoor heated swimming pool. These pools will be perfect for swimming and relaxing at any time of day as the water is always at ideal temperature. The toddlers have not been forgotten since a paddling pool comes to give them the opportunity to discover the joys of swimming while having fun with the aqua-playful equipment that is available. Holidaymakers will also enjoy exciting waterslides that provide maximum fun. Pleasant sunbeds are arranged around the pools, which will allow lovers of relaxation to tune their tan while enjoying a moment of relaxation. Around the campsite Les Coquelicots, it will be possible for holidaymakers to enjoy activities that will allow them to enjoy a pleasant environment. Nature lovers will appreciate the hiking trails and can also go horse riding. Fishing and water activities are also at the rendezvous. For thrills, nothing like doing the acrobatic course in the forest or a ride on quad. In the campsite Poppies, children will enjoy with pleasure playgrounds designed especially for them. An inflatable game is also present. The bowlers will enjoy the petanque and it will also be possible to play table tennis or beach volleyball. Regarding animation, vacationers will not be disappointed and whatever their age since a team of animators is responsible for organizing activities tailored to each. Children and teenagers can join clubs that welcome them throughout the week....
Voir le camping


You are looking for a quality campsite by the sea in Charente-Maritime? See the campsite Puits de l'Auture 4 * in Saint Palais sur Mer. Located 300 meters from the beach, this camping will meet the hopes of the whole family, for holidays in the water! At the 4-star campsite Puits de l'Auture you will choose your rental accommodation among Atypical, Comfort, Grand Confort or Prestige categories. The atypical and economical Tithome tents offer an alternative between tent and mobile homes with their aluminum structure and canvas and their two comfortable rooms. POD cabins, similar to a log cabin, house 2-3 people in a warm wood interior. Comfort mobile homes offer 1 or 2 rooms for 2 to 5 guests. The 4-seat O'Phea model has a covered terrace and the large Willerby a 28m² interior. The Grand Confort mobile homes have an integrated terrace. And PRESTIGE mobile homes give you air conditioning and a living space of 41 m². Campers will find large delimited sites to set up their tent, caravan or camper. You will have wifi on your parcels. As for the leisure facilities, you will enjoy the basketball court, the outdoor fitness area, the bowling alley, the game room and television and the ping-pong tables. Children will have an outdoor playground. The campsite offers a grocery store with hot spot, fresh bread and breakfast on the terrace....
Studio 2 pers. du 06/25 au 07/02
Marchand: Booking
Voir l'offre
























Saint-Palais-sur-Mer
-
Poitou-Charentes
























Located 600m from the sea and 2km from Palais-sur-Mer, camping Le Logis allows its holidaymakers to spend a stay in an exceptional environment near the forest of Coubre. At the Le Logis campsite, the whole family will be able to spend pleasant moments in the large heated water park, with slides and a large children's area with paddling pool. Sports enthusiasts can play tennis, football, basketball, table tennis and cycling with the rental service available on site. In high season, sports activities are offered with aquafun sessions and muscular awakening, as well as football, tennis and ping-pong tournaments. The mini-club invites children to participate in all kinds of activities that will make their stay unforgettable. At the end of the day, evenings and shows are offered for the pleasure of holidaymakers. A snacks and takeaway pizza service is available for those who are hungry but do not want to cook. The proposed campsites are spacious, with an area greater than 100m2 on grassy or sandy ground. The campsite is located on the edge of the forest, the sites offer a relaxing natural environment. It is possible to take a location with or without electricity. On request, it is possible to rent a barbecue or a baby kit with high chair, bath and cot. For those who wish, Key West and Prestige Cottages are available for rent. These are designed to accommodate 4 to 6 people and are 39m2 in size. Each has a large terrace with modern garden furniture, all on pitches near the pool. The Classic Cottages can accommodate from 2 to 6 people for an area ranging from 18m2 to 34m2. They also have a terrace with garden furniture....
Voir le camping











Saint-Palais-sur-Mer
-
Poitou-Charentes











Located between La Parlmyre and Royan, the campsite Les Pins invites you to spend a holiday full of activities but also relaxing, all in a wooded park where those who wish can rent a mobile home or a bungalow. This campsite is a member of the Flower campsites chain. At the Les Pins campsite, holidaymakers will be able to enjoy with their family a space dedicated to swimming and relaxation. A large pool of 225m2 is present and offers a depth of 150cm. The latter allows pleasant swimming since its water is heated to a minimum of 28 °. A paddling pool of 36m2 allows the youngest children to have fun in complete safety because this small pool is only 50cm deep. A relaxation area of 200m2 surrounds the pool, with sunbeds and invites to bask in the sun or relax in the shade of a parasol. Those who wish to start the day in a tonic way will be able to participate in aquagym sessions and do muscular awakening exercises in a relaxed atmosphere. Water polo matches and mini-Olympics are organized. Those who dream of a relaxing holiday will be delighted to know that the campsite Les Pins offers its guests a space dedicated to well-being. Thus, it will be possible to enjoy the Spa and sauna as well as massage sessions, massages and even reflexology. A Jacuzzi is also present to spend delicious moments of relaxation. Fun and sports activities abound at Les Pins campsite. The whole family can practice archery, volleyball, ping-pong, petanque, beach volleyball, aerobics and zumba. A games room is available with table football, pinball and video games. Children will also enjoy a playground and even go on pony rides. The children's club offers youngsters to participate in creative workshops and fun games such as treasure hunts, treasure hunts and show preparations. In the evening, holidaymakers can gather for aperitif games, lotto nights, quizzes and karaoke, as well as musical and dance evenings....
Voir le camping






Saint-Palais-sur-Mer
-
Poitou-Charentes






Are you looking for a cheap and upmarket campsite near the beaches of the seaside resort of Saint-Palais-sur-mer in Poitou-Charente? Take a look at the 2 Beaches 4 * campsite. This campsite is located 600 m from the beaches and the city center. Feet in the water, you will also be well located to discover Royan and Palmyra. At the 4-star campsite Les Deux Plages you will swim in a heated outdoor swimming pool surrounded by a solarium equipped with sun loungers and parasols for sunbathing. Near the pool, you will discover the SPA with sauna, massages and beauty treatments. To accommodate you comfortably, the 4 * Deux Plages campsite offers you high quality mobile homes with a modern style. Take a look at the 1 and 2 bedroom mobile homes in the Comfort range. In the Premium range you will find mobile homes with two or three bedrooms for 4 to 7 people. And the Prestige range includes spacious mobile homes with 2 or 3 bedrooms. Each mobile home has a TV in the living room and a covered terrace. Campers with their tent, caravan or motorhome will be accommodated on delimited grass pitches equipped with 10 A electrical service. On site you will not miss activities: kids club, petanque tournaments, introduction to archery, fitness or zumba classes, bike rental. And in the evenings: concerts and themed entertainment. You can be served at the campsite 's bar - restaurant or buy snacks or other takeaway...
Voir le camping










Saint-Palais-sur-Mer
-
Poitou-Charentes










The campsite Les Ormeaux is located in Charente Maritime and offers a proximity to the sea and a family setting. At the 3-star campsite Les Ormeaux, the whole family will enjoy a large space dedicated to aquatic pleasures. A heated pool is present with massaging jets and overflow pool. The children have their own shallow pool, which is also heated. The beach around the pool has a solarium terrace dedicated to sunbathing. Water slides are present in this area, to the delight of small and big lovers of sledding. A playground is reserved for children with huts and slides and inflatable structures that will delight the youngest. Once a week, a dinner evening with dancing is organized. In high season, it is possible to refuel in bread and pastries. In the evening, fries, pizzas and takeaway meals are offered by the campsite snack bar. Pleasant camping sites are available as well as mobile homes and cottages for rent. All have bedrooms with beds, a living room, a small kitchen, a bathroom, separate toilet and a covered terrace. Near the campsite, holidaymakers can discover the seaside resort of St Palais sur Mer at the edge of the Atlantic with its large pine forests, sandy beaches, the coastal path, and the amusement park Raymmond Vignes. The Charente Maritime is known for its oysters, so gourmets can discover the famous oysters of Marennes. Those who wish will be able to discover Royan, its casino and its port. The region includes many forests that participate in its charm with bike paths that allow you to walk between sea and forest. The zoo of La Palmyre, the oyster road and the coastline invite holidaymakers to enjoy the most beautiful assets of the Charente Maritime....
Voir le camping
There are 250 campsites in Charente Maritime. The average price of a mobile home rental in Charente Maritime is 811 euros in low season. In high season, count 178€ for a one-week stay in Charente Maritime.
To allow you to compare prices, know that a stay at a campsite in Charente Maritime is 1554€ in July and August.
In terms of the type of campsites you will find in Charente Maritime, there are 13 5-star campsites, 64 4-star campsites, 86 4-star campsites. Among the most popular, the 35 campsites that are equipped with an aquatic area are the establishments in Charente Maritime that will fill up the fastest.
Here are also the average prices of campsite stays in Charente Maritime by category of campsite (for a mobile home or bungalow rental):
- 811€ is the average price for all campsites combined
- 1554€ for a 4-star campsite

For those looking for a camping rental in Charente Maritime by the sea, 103 campsites can welcome you. It will be necessary to count 959€ during the summer to enjoy a mobile home near the beach.
Compare the prices of campsites in Charente Maritime to find the cheapest mobile home rental with the Toocamp comparator. Take advantage of all the camping videos our teams have shot in Charente Maritime and in Poitou-Charentes for a taste of the holidays.
To search efficiently for your next campsite in Charente Maritime, compare mobile home rentals and establishments thanks to filters (swimming pool, water park, lake or riverside...).
Camping promotions Charente Maritime and last-minute offers in Charente Maritime
All the good camping tips in Charente Maritime are on Toocamp which scans the Web and allows you to find discounts and a good camping promotion all year round. The strongest promotion of the moment to go camping in Charente Maritime is 20%
To be notified of the first good deals, campsite promotions in Charente Maritime and last-minute offers, set up your customised holiday alert. The best way to save for a mobile home holiday in Charente Maritime is to compare the price of your campsite!
destination-tres-populaire
destination-tres-populaire